For more than thirty-five years the COA accredited Mathom House program has provided a safe and supportive specialized treatment environment to serve the treatment needs of 13-18 year old males who have harmed others sexually. By employing RISK, NEED & RESPONSIVITY principles, we uniquely tailor and target treatment to reduce future problem sexual behavior (PSB) and to safely return them to their families and communities.
Youth participate in individual and group therapy, academics, and a wide range of experiential activities designed to increase adaptive skills and facilitate growth. Direct care staff spend "down time" with youth playing sports, enjoying a meal together, recreating, and participating in daily activities. This model allows for direct observation and in-the-moment feedback as youth acquire and practice new skills.
Our Guiding Principles: Community, Connections, Accountability, & Skill Building
At Mathom House, we take a strengths-based approach to each youth's treatment, employing a series of guiding principles. We combine this philosophy with the most comprehensive clinical treatment available to assist our residents in becoming healthy, confident, and capable young individuals.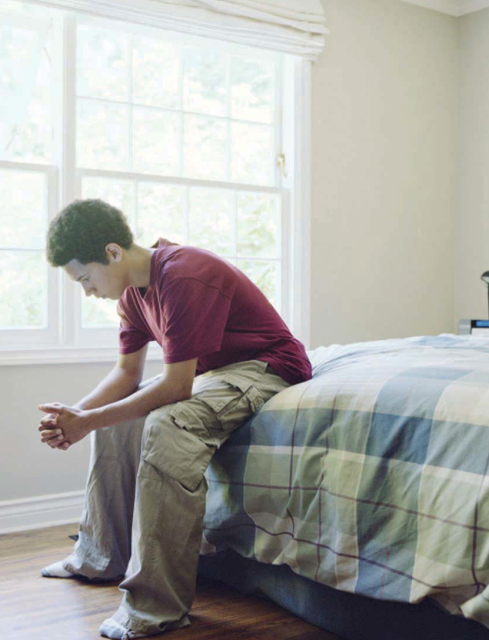 Creating a Safe, Healing Community
In one way or another, most of our young men at Mathom House have a history of trauma and other adverse experiences. We provide an emotionally safe and supportive community where youth can be heard and acknowledged as they work toward healing and accountability.
Youth share their stories with the other youth, their therapists, and youth counselors, and in so doing have the opportunity to grow and learn. Through the day-to-day time spent in the nurturing presence of our team and opportunities for exploring issues, and gaining an understanding their role in them, youth learn accountability, and empathy for themselves and others.
From this community they transition to engaging safely in their home communities.
Building Authentic Connections
Authentic relationship between our team and the youth we serve is one of the most important factors in promoting change. We intentionally hire therapists and youth counselors who model effective behavior and work to build strong relationships with our youth. We teach healthy communication, and model honesty and transparency in relationships.
Accountability
We provide youth with high levels of choice. Yet, we hold them accountable for their actions and work to set limits in non-controlling ways instead through firm and clear boundaries and appropriate consequences. As a result, we minimize apathy and defiance while engaging youth in becoming active, responsible participants in their own lives and larger communities. Environments that promote autonomy lead to higher levels of intrinsic motivation, engagement, and well-being. Fostering an intrinsic desire to change is key to long-term improvement.
Providing Real Life Skills
Mathom House aims to provide transferable skills and practices that can help our teens better succeed in their lives outside of the program. Our Pennsylvania Academic Career & Technical Training (PACTT) affiliated Life Skills Program assists youth in developing the competences needed to navigate daily life after leaving programming as well as the social skills needed to:
Solve problems, resolve conflicts, and make decisions;
Control impulses and manage anger; and
Interact appropriately
The program provides group and individual life skills and job development instruction and support as well as the opportunity to earn certifications in numerous skill areas. As a result, they are better prepared to respond when the stresses of life are upon them.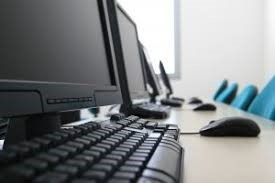 Academic Program
Overseen by the Bucks County Intermediate Unit, the Edison Court academic program offers each student a supportive year round learning environment where they are challenged to make the most of academic strengths, while also developing strategies to cope with areas of academic deficits. The goal is to inspire and to instill a sense of confidence in each youth's academic abilities. The program is staffed by a certified school psychologist, two special education teachers and a full compliment of PA subject certified instructors offering both special and regular education curriculums. Course credit that has been earned while at an Edison Court program can be transferred to any accredited school.
Course Offerings
The program offers the following subjects: English, Mathematics (Basic Pre-Algebra, Intro. to Algebra, Algebra I & Algebra II, Geometry, Pre-Calculus and Calculus) Sciences (Explorations in Science, Biology, Chemistry, Genetics, Astronomy, Anatomy and Physiology) Social Studies (World, European, Ancient, American, Sociology, Psychology, Global Relations, Economics and Political Science) Intro to Spanish, Spanish I and Spanish II, Career Education, Reading, Health, Physical Education, Computer Applications.
The Facility
The 15,000 square foot facility contains 32 bedrooms, divided into two 16- bedroom wings (East and West). Typically youth who are earlier in their treatment and who may struggles with minor behavioral issues and/or require a more structured/routine day with increased supervision (1:6 ratio) start on our East wing. Youth typically are focusing on more introductory treatment work to acclimate to the program and to establish rapport and trust.
Once youth have progressed in treatment and are working through their history of problematic sexual behavior they may transfer to the West wing. These youth are more autonomous and require less structure/routine/supervision (1:8 ratio). From this unit, they may begin the process of community reintegration through community outings and passes with staff and family.
There are also numerous group and class rooms, cafeteria, a gymnasium, offices, and 'great rooms' where youth and Child Care Workers recreate in comfortable surroundings adjacent to a multi-purpose courtyard.
Each resident resides in a single, comfortable and homey dorm room. Each has a comfortable bed, a desk, night-stand, and dresser to house his belongings as well as a private sink and lavatory.
The grounds include an outdoor basketball court as well as room for varied outdoor recreation activities.