Issue:
@Issue 360 | Issue 43 | July 2020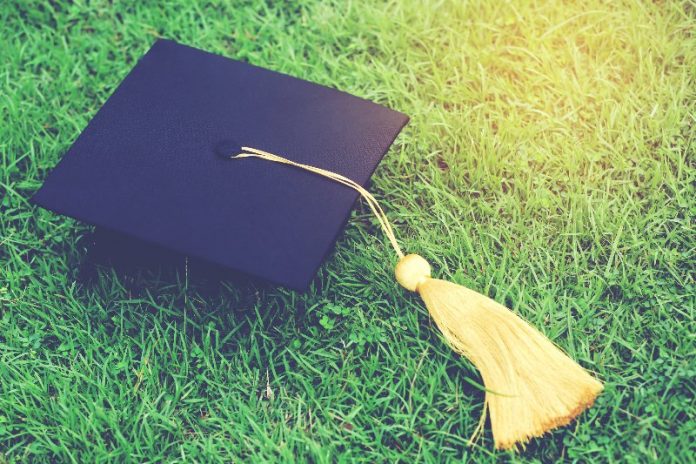 For the senior class at Mathom House, this year's graduation ceremonies looked much different than any other year. Leading up to graduation, many seniors and their families were concerned that precautions due to the Corona Virus would cancel the event all together.
Some creative options that would promote social distancing were discussed. Some of the ideas were to hold a drive-in style ceremony, or to offer individual virtual ceremonies. In the end as Pennsylvania moved from the red to yellow phase, an in-person ceremony became possible and Lisa Jenkins, Director of Education, jumped at the chance.
Although there were no standing room only crowds, Lisa shifted plans to make sure that this year's graduating class had a commencement ceremony that they would never forget. During two distinct services, each of the nine graduates gathered with their family under their own private tent separated by enough room to allow for social distancing.
Graduates were individually presented with a certificate of completion and a diploma from their home school district. A recent Mathom House program graduate returned to participate, especially exciting because he earned the honor of Summa Cum Laude.
Lisa's passion for the education services at Mathom House has helped to create a top-notch, twelve month academic program where students not only learn, but are challenged to develop self-efficacy. Self-efficacy is the extent or strength in someone's belief to complete tasks and reach goals. It determines how a student allows success or failure affect their view of themselves, it has wide reaching implications beyond academics impacting their mental health and social satisfaction.
Lead by PA subject certified teachers, students are immersed in a learning environment that taps into their innate desire to achieve and develops intrinsic motivation. In a word an environment that develops grit! Grit is a measure of perseverance for long term goals and it has far reaching implications for success and well-being beyond the classroom. This translates to work they are doing in the rest of the program where this new internal motivation helps positively direct decisions and behaviors.
Lisa is busily planning for the up-coming school year and in a world where rapid policy changes have become the norm, Lisa is working on a hybrid model involving both virtual and in person instruction beginning in August. While this may change, one thing is perennial: there will be a rich learning environment full of positive change.