Issue:
@Issue 360| Issue 31| June 2019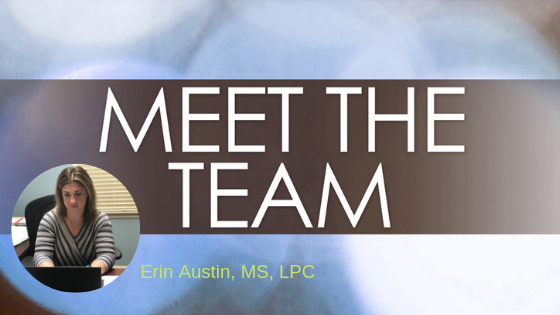 Gloves up, knees bent. "GO!" a voice bellows. Sweat rolls down the back and brow of Ravenhill Adult Forensic Manager, Erin Austin, MS, LPC, as she extends two jabs of the left, and one cross with the right. " Left, left, right and "ROLL!" the kickboxing instructor barks. Erin loves the sport and to her Kickboxing reminds her to continue to push herself to "fight" when needed and mentally keep going even when she gets "hit" and falls down… "Get back up, learn something and move on as best as you can".
"I kind of had an idea what I was getting myself into knowing this wasn't a normal class at the gym but not to the full extent. I had NO idea I'd be walking into a class that would change who I am as a person both mentally and physically. She brings this same drive to her work as well.
Erin earned a Master's of Science in Clinical Counseling from Holy Family University and she is a Licensed Professional Counselor as well as a National Certified Counselor. She has worked in the mental health profession for more than five years. Her experience entails working with children, juveniles and adults in residential, inpatient and outpatient settings. She worked with adults with Drug and Alcohol addictions, in duel diagnosis settings and while they were incarcerated.
Erin feels that she found a home Ravenhill. "I like the team-oriented atmosphere and the passion that drives everyone to help the clients as well as the community. This line of work can be very challenging however that is what breeds the passion and drive in me to continue to grow as a clinician and be the best clinician to assist in adult's treatment." Erin runs Ravenhill's adult forensic groups helping men (and women) who react aggressively out of anger, or those who emotionally, physically, and/or sexually hurt others stop these abusive behaviors. Ravenhill provides anger management (I-AM), batterer intervention (BIP), and sex offender treatment programming (SOTP) for adults who do not require treatment in a secure setting.
To learn more about the adult forensic programs offered at Ravenhill please visit the services tab.