Issue:
@Issue 360 | Issue 30 | May 2019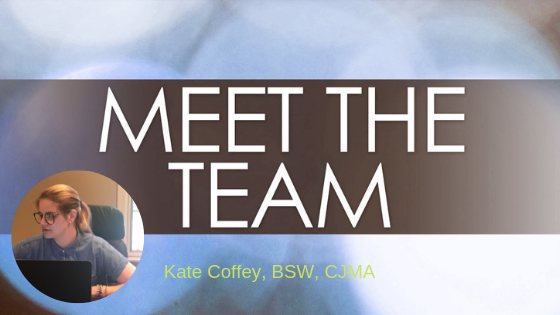 Kate Coffey never set out to crush the Spartan Race course; in fact, she is relatively new to the sport. But then, the sailor Ishmael had no idea where Captain Ahab would take him at the beginning of Moby-Dick, and Kate's Spartan journey is a lot like that. She did her first Spartan, a 5k, in 2017, then a 10 mile course the following year, and then another two months later. She's training for her next race this summer. What started as a personal challenge is now in her blood.
While her racing schedule is pretty rigorous, and she puts the time in getting ready, Kate is also the new Forensic Case Management Supervisor at Ravenhill Psychological Services and recently completed a Master's degree in Criminal Justice at Holy Family University.
For most Spartan racers it's all about the competition, for Kate it's all about teamwork and the comradery on the course. This weekend warrior and avid kick-boxer brings that same spirit and passion to her work with at-risk youth. In a recent sit-down, Kate shares about herself and her work.
What do you like about working at Ravenhill?
There are so many reasons I like to work at Ravenhill but if I had to choose it would be the family environment and team player attitude. I can always count on my co-workers and they always have my back. It makes the hard days a little easier!
Favorite quote?
"Efforts and courage are not enough without purpose and direction." JFK
What is something people in the juvenile justice industry deal with regularly that you want to fix?
There are several issues that come to mind when I think about the juvenile justice system. I particularly would like to fix the "School to Prison Pipeline." For those not familiar with the School to Prison Pipeline it is essentially the disproportionate tendency of minors and young adults from disadvantaged backgrounds to become incarcerated, because of increasingly harsh school and municipal policies.
What are the values that drive you?
Knowledge/education, passion, and positivity. I appreciate people who put passion and enthusiasm into every aspect of their life.