Issue:
@Issue 360 | Issue 44 | August 2020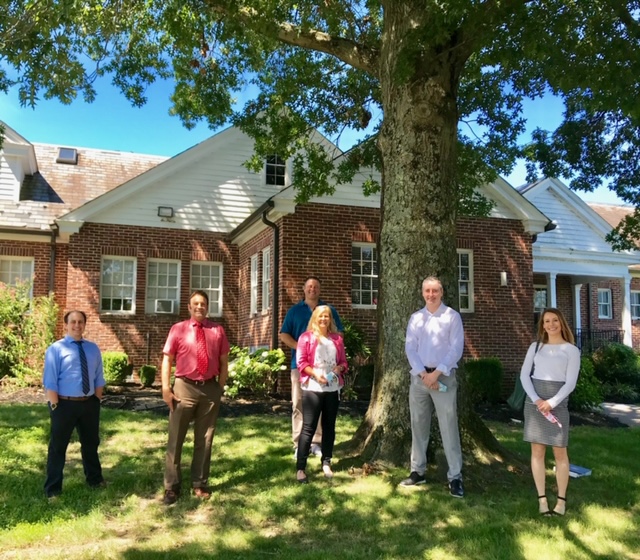 United States Congressman Brian Fitzpatrick awarded Edison Court with a proclamation and US flag that was flown over the US Capitol.
"Recently I had the opportunity to visit with the dedicated professionals at Edison Court to learn about the services they provide to promote recovery and resiliency for those experiencing behavioral challenges. I thank the amazing staff at Edison Court for your time, for educating me on the critical services you provide, and for dedicating your lives to a service that our community so desperately needs, now more than ever."
The proclamation recognizes the 30-plus year of impactful therapeutic services that Edison Court has provided to individuals and families in Bucks County and beyond who have experienced mental and behavioral health challenges.
Jay Deppeler, President of Edison Court remarked that, "It was an honor to host Congressman Fitzpatrick and to share the mission and vision of Edison Court with him. His keen interest in the work that Edison Court does allowed for a wide-ranging and robust conversation. His commitment to the work that we do with children, families, and adults experiencing behavioral health challenges was inspiring; a commitment made even more evident due to the fact that he took time out of his busy schedule during the current pandemic to visit our programs. We are grateful to him for his enduring interest and support."
With offices in Doylestown and Levittown, Edison Court employs 77 psychologists, social workers, therapists, case workers, direct care workers, and support staff committed to providing the absolute best care to hundreds of clients and families each year. Their continuous commitment to qualitative outcomes and improvement is evidenced through an agency wide Performance and Quality Improvement (PQI) program and national COA accreditation. Accreditation, which is "gold seal of approval", recognizes that Edison Court has been formally evaluated against a national set of standards.