Issue:
@Issue 360 | Issue 35 | March 2020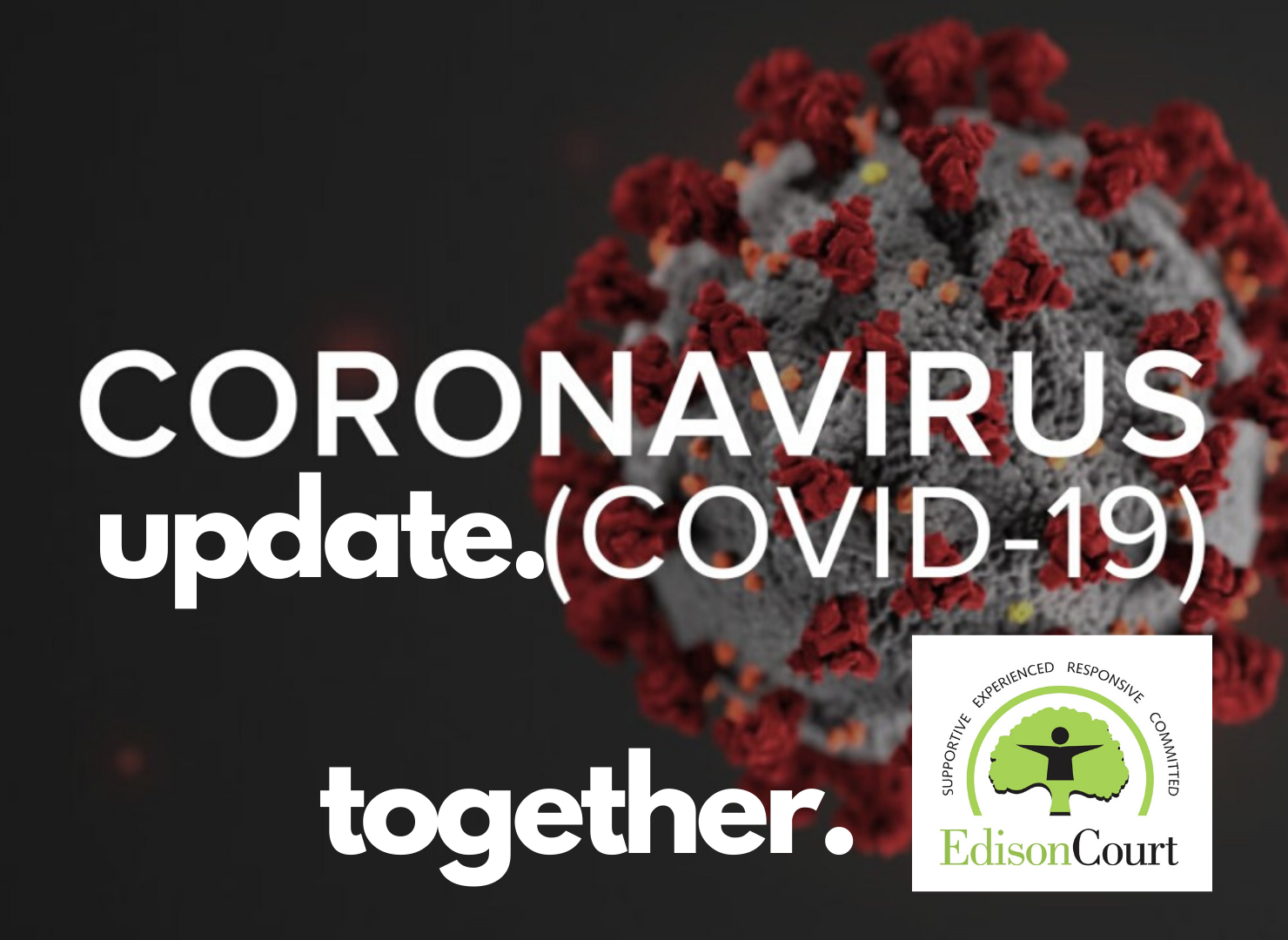 As an organization committed to health and healing, Edison Court would like to take a moment to share the heightened preventative measures we have taken to continue serving adolescents, adults, and families in crisis, while concurrently responding to COVID-19 concerns. We are committed to supporting public health officials in containing this pandemic while continuing to meet the urgent needs of our clients and their families.
Highlights of Our Response:
Edison Court has established a COVID-19 Virus Response Team comprised of members of our Executive Leadership Team. The team monitors information regularly and implements recommendations from the Centers for Disease Control and Prevention, the World Health Organization, along with state and local public health authorities in all decision-making and COVID-19 communications. Some of our relevant COVID-19-related procedural practices include:
Referral/Admission Protocols:
Added additional screening questions to our referral and admissions process to assess exposure and clinical features of COVID-19.
Review of pre-admission physicals (usually completed in detention) include for the clinical features of COVID-19.
Program Protocols:
Daily checks on every resident in our residential programing for the clinical features of COVID-19, as well as line staff and other treatment team members coming into our facilities.
Increased frequency of regular programmatic hygiene procedures (e.g., supervised handwashing and hand sanitizer usage and other CDC informed hygiene practices).
Provided procedural information to our staff on how to report any issues related to COVID-19.  Should a resident present health concerns, we have systems in place to support the health of the resident as well as the other residents and program staff.
As always A "No handshake, No Touch" policy across the board for all residents. staff and family members.
Attention to increased "social distancing" in group settings.
In-service education for staff and residents to cultivate increased awareness and accountability around hygiene protocols and infectious disease prevention.
New Tele-Health and other virtual technologies for medical, court, and parental visitation.
The use of virtual platforms to "meet" outpatient/community based clients.
COVID-19 Resource Links
Driven by our core values of providing dignity, hope, and clinical excellence, Edison Court remains committed to promoting health and mitigating risk for our residents, staff, and community members. As guidelines surrounding COVID-19 are ever evolving, we will update our communications/website regularly to ensure information is current and timely.
If you have questions about Edison Court's response to COVID-19, please reach out to Mychal Harrison at: mharrison@edisoncourt.com.